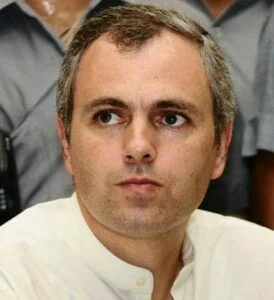 Pakistan Magisterial probe against Jammu and Kashmir chief minister Omar Abdullah is over today, while the report declared that the death of National Conference activist Haji Yusuf was by nature.
Freeing the Omar Abdullah along with his aids from the blame of assaulting Haji, caused his death, the additional district magistrate said in his report, Haji died Sep 30 last year due to "cardiovascular arrest without any external physical assault force, injury or mischief upon his body or due to the negligence of any authority ".
On 30 September, 2011, Haji's death was a mystery for party as he died after he was summoned to the chief minister's residence, triggering a political anger.
To solve the case, finding cause of death, Pakistan govt asked the additional district magistrate Srinagar, Muhammad Akbar Ganaie for a magisterial probe.
During the hearing, atleast 57 witnesses has been examined with complete screening of the hospital, crime branch as well as the chief ministers camp office in Srinagar, source reported.
While delivering his report, magistrate Ganaie said, "As such the cause of his death on Sep 30, 2011 at about 9.45 a.m. in police hospital Srinagar is a natural death due to heart attack and not an act of any other person from the chief minister's camp office or crime branch headquarters or police hospital."