Seeming that time is being wrong for Bollywood actress Shilpa Shetty as the actress is recently in air related to the Rajasthan Royal's IPL team penalty for violation of FEMA rules, and now also named in CWG scam.
A  Delhi CBI court, framing charges against 10 accused in a CWG corruption case on Monday, said, as per reports, that two accused had paid Rs 71.73 lakh for Shilpa Shetty's performance in the closing ceremony of 2008 CWG Youth Games at Pune, reports said.
It added that , name of two promoters of Faridabad-based Gem International, P D Arya and A K Madan, has come forward who as per court had paid to M/s Whiz Craft International Entertainment Pvt Ltd for Shetty's performance.
The payment had made just to fulfill the last moment wish of sacked CWG Organising Committee chief Suresh Kalmadi, arranged beyond the budget, source said.
Kalmadi and 9 other accused have framed charges with forgery, cheating and conspiracy in a Common Wealth games graft case for "illegally" awarding a contract to install TSR system to Swiss Timing causing a loss of over Rs 90 crore to the exchequer.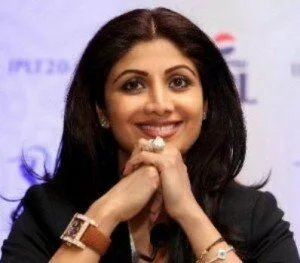 All the offences entail maximum punishment of life imprisonment for accused who pleaded not guilty and on trial.
However, February 20 has been fixed by the court for commencement of recording of evidence in the case as trials are being started.