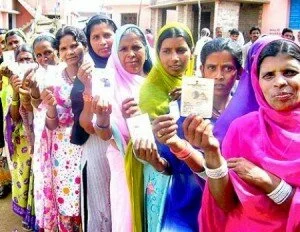 Prakash Singh Badal, the chief Minister of Punjab, is electing his last poll in this year as he reported. After his wife Surinder Kaur's death and departure of his brother from the camp has became unnerved him
Parkash Singh Badal says to his voters in form of appealing for votes, "My brother has left me. My wife has left me, but I am still around to serve you. This is my last election, so please stand by me."
He faces so many challenges in his 60 years political life from and within his family. Gurdas Badal, the younger brother who is in the battle as the Punjab Peoples' Party candidate and his cousin Maheshinder Singh Badal against him as the Congress candidate.
Manpreet Badal, the son of Badal, was force for power from the Akali Dal and only Gurdas had been handling all his political election campaign.
All the negative support from his family may seem to be weakening him by passing away from the supporters. It is expecting that this may be last electoral innings at his home constituency.
However rallies in Uttarakhand and Punjab for the five states bound polls Assembly elections ends today as the voting procedure starts on 30 January.
BJP MP Shatrugan Sinha is addressed rally in Ludhiana on Saturday and the chances of victory of Amarinder Singh's Congress, and the Chief Minister's nephew Manpreet Singh Badal have expected to be high due to their strong campaigning.