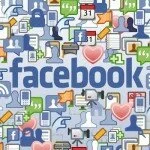 The World No. 1 social networking site Fecbook breaches one billion monthly active users worldwide record, just after tagging its CEO Mark Zuckerberg with billionaire along with IPO capitalization this year made strong entry in the stock market.
India is the top rank country among top five worldwide connected to Facebook, while others are Brazil, Indonesia, Mexico and the United States.
Facebook had been introducing in market just 7 years ago and the worldwide record which Mc Donald done in 40 years, Facebook did very soon, doubling its user base in the last two years.
"If you're reading this: thank you for giving me and my little team the honour of serving you. Helping a billion people connect is amazing, humbling and by far the thing I am most proud of in my life," he posted on his Facebook, source said.
Facebook which reaches at the stage of over one billion active users, connecting via smartphones and tablets, had 1.13 trillion 'likes,' 140.3 billion friend connections and has had over 17 billion location-tagged posts.
"We honour the everyday things people have always made to bring us together: Chairs, doorbells, airplanes, bridges, games. These are all things that connect us. And now Facebook is a part of this tradition of things that connect us too," the company said.
But have no mode of money making directly, less share base. Around 600 million users are of mobile users, and the company is adding more mobile advertising, focusing the mobile market, working carry on just wait for right time with the right strategy.