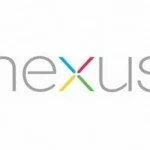 All are waiting for Google next Nexus, and now as per latest rumour Google is seeking to launch its best next Nexus smartphones, not one, not two, its 5 in number within next "30 days".
Google might be launch five new Nexus smartphones made by five different OEMs. If we believe on all these rumourious reports, then this time Google has come up with Nexus manufacturers HTC or LG.
If upcoming Nexus backs HTC, then would be featuring a 5-inch touch screen display, 1080p resolution, quad-core Qualcomm processor, 2GB RAM and 64GB of storage. While if Google target is towards LG built Nexus phone, then Nexus will be based on LG recent Optimus G smartphone sports a 4.7-inch True HD IPS Plus display with 1280x768p resolution, Snapdragon S4 Pro 1.5GHz quad-core processor, and 2GB of RAM, reports said.
Google's last Galaxy Nexus came up with old version of operating system, but not follow this time as source familiar with matter cited, Google will release its next Nexus which will be running on Android new version Jelly Bean, called Android 4.2, not launch with Android 5.0.
Google next Nexus will be unveiled within next 30 days and it would be debut by Android chief Andy Rubin at All Things D's Dive Into Mobile event which will be scheduled on October 29 to 30 in New York.