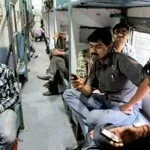 Recent reports have said that the central government has decided to block over 51,000 telephone numbers of such users who had not registered themselves as telemarketer but were involved in such activity.
It is said that notice have been issued to around 88,300 subscribers who were reported under it. The statement was made by Minister of State for Communications and IT, Milind Deora said in a written reply to Rajya Sabha.
According to the guidelines issued by the Telecom Commercial Communications Customer Preference Regulations in year 2010, no subscriber is allowed to make any commercial calls, unless he is not registered with the sector regulator TRAI as a telemarketer.
Now, if it is found that commercial communications were made by a subscriber who is not registered with TRAI as a telemarketer, notice will be issued to that subscriber.
Further, talking to media, Deora said, "Government is aware that several calls and SMSs are being sent by subscribers, without getting themselves registered with TRAI as a telemarketer, by using normal telephone connections having numbers, other than the '140′ number series allotted to registered telemarketers."
He said, "From the complaints data received from service providers, it is seen that the majority of complaints of unsolicited commercial communications are sent by telecom subscribers who were not registered as a telemarketer."