The latest bollywood buzz state that the veteran actor and writer Kadar Khan is completely fit and healthy and says his family is really upset with such rumours about his death on some social networking sites.
Further, the actor urged people to stop spreading such false news on social networking sites.
Talking to media, Kadar Khan said, "My family is extremely upset about it. They are very worried. All this has shaken my family. Whoever is spreading such rumours, please stop it."
He said, "Ek din toh sabko jana hai aur main aap sabki duayein lekar jaunga, (one day everyone has to die and when I'll go, I will go with your blessings). Right now I am completely fine."
Meanwhile, the actor had done so many different role throughout his journey in Bollywood. Whether its negative roles to comedy to character roles.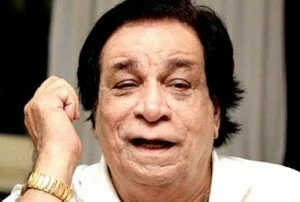 Kadar has portrayed diverse characters on screen in his career spanning almost four decades. He has worked in over 350 films, including "Coolie", "Baap Numbri Beta Dus Numbri", "Hum", "Bol Radha Bol", "Aankhen", "Raja Babu" and "Judwaa".
In addition, veteran actor Kadar Khan also wrote scripts and dialogues for movies.