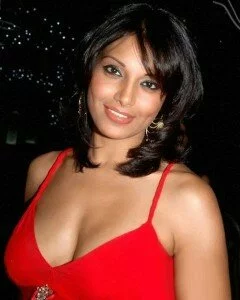 The Bollywood actress Bipasha Basu will celebrate her 33rd birthday today. The actor will bring in her birthday with family and friends.
She wants to work with Shah Rukh and Salman Khan, two Bollywood superstars, current rivals. However Bipasha had personally invited by Salman, a few months back, for premiere of his film Bodyguard (2011). And then asking her whether she wants to do a film with Salman and Shahrukh, then she replied, "Yes, I want one film each with Shah Rukh and Salman this year, besides success for all my films."
According to a source report, Bips has hired a screen at PVR Juhu today exclusively for friends and family to watch her latest film, Players.
Bips's friends thought that Actor Bipasha Basu, by her own admission, is a child at heart when it comes to celebrating birthdays. Bips reveals excitedly, "Yes, I am a kid when it comes to birthdays, I'm that excited. Cakes, balloons, games, lots of dancing, gifts, white lilies all over the house and the works… I love it all."
By demanding from her friends to arrange a surprise birthday party, she says laughingly, "In fact, my birthday's not over with the day, it lasts for a month. I'm the sort, who won't mind going around telling people that it's my birthday and to wish me. I have even threatened my friends that they better throw a surprise birthday party for me, if they don't do it, I will kill them."
But interesting thing is that Bipasha had two birthday parties, one thrown by friends and the other hosted by the actress. Deanne Pandey and Rocky S celebrated Bipasha Basu's 33rd birthday by throwing a party for her last night.
Expressing her indulgence to bing on rice whether party or not, Bips is assured of having a lot of food. She laughs, "I am a greedy pig on my birthdays."
"Everything has to be rice-based," she says, adding it's a unique birthday for her.
"It's the only day in the entire year that I eat rice. So, my whole day will revolve around food."
In fact, Hyderabadi biryani cooked by her mother for breakfast, gajar ka halwa, prawn curry and rice for lunch, and kheer and fried rice for dinner, all will be included in the menu on her birthday.
Bips reveals her birthday plan in front of reporters, "I plan to throw a party tonight with my close friends and family. After that, we will go clubbing as I love dancing! I miss my childhood birthday parties where we used to have cake, samosas, potato chips and games. Once we had a pyjama party on my birthday and it was so wild that in the morning, there was cake on my ceiling!"
The party will be with her close group of friends including Rana Daggubati, Shahid Kapoor, Ranbir Kapoor, Dino Morea and Milind Soman, But John Abrahm was missing from her list.
While asking about any special birthday wish, hottest actress Bipasha says, "I don't want love this year. It's very easily available. I want all my films to be big successes. 2010 was a lousy year for me but 2011 was fantastic. I want 2012 to be even better. "