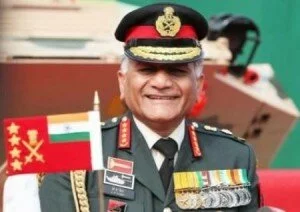 Embarrassing controversial row over the leakage of Army Chief General VK Singh's confidential letter to the Prime Minister, is said to hand over CBI for further investigation, demanded by govt.
After the matter of offering a bribe of 14 crores to General VK Singh to sanction the purchase of "sub-standard" trucks, this leakage of official communication is the second major issue. That treated as a biggest breach of national security, damaging the reputation of a 1.3 million strong Indian Army.
Under the huge pressure from opposition members and former Army chiefs over embarrassment issues, the UPA government asked Defence Ministry to set IB for probe the matter, inquire into leakage of the Army Chief's letter to the media along with the bribery allegations made by him.
The main fact put under the pressure is the allegations has made by Chief at the time when Chinese President Hu Jintao with his counterparts is visiting the country to attend BRICS summit.
The Confidential letter had covered privileged information ,deficiencies of Indian Army's preparedness, several shortcomings, obsolete air defence, bureaucratic hassles and shortage of ammunition and critical weaponry required to safeguard the country in the event of a war.
Lalu Prasad Yadav demanded the Ministry for Gen's immediate removal with believe that he is responsible for the leak to media and breach the security for self revenge from govt.
Criticizing the act of leakage as cynical approach to damage his reputation, Gen Singh said, 'This is an outrage! Official communication with the PM, RM or anybody for that matter with the COAS (chief of army staff) is privileged information. The leaking of the letter should be treated as high treason. This has to stop. The source of the leak has to be found and dealt with ruthlessly."
Chief whose retirement period has come just after less than three months, three controversial fact in this week generates to point finger on him as guaranteeing that his vertiginous relationship with the government has hit an unprecedented low.
There is awkward situation in front of the Defence Minister who could not act on the chief's information nor removed him. Although Gen had not submitted a written complaint to Minister and while Mr. AK Antony asked the General to take some action, he refused.