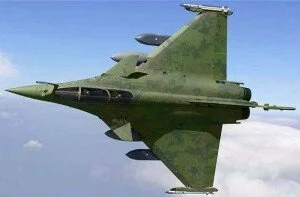 As per the latest news, the giant company from France, Dassault Aviation's Rafale had got a huge deal of US$ 10.4 billion to supply 126 medium multi-role combat aircraft [MMRCA] to the India Air Force.
It is said in reports that the procedure to determine the L1 [lowest bidder] is complete and the final contract is expected to be inked in the coming financial year.
Meanwhile, IAF will get the first round of 18 jet fighter planes off the shelf and other 118 will be developed in joint venture with an Indian Company.
Talking to media, a source said, "Further negotiations will take place later."
Moreover, the Rafale proved better than the Eurofighter Typhoon to grab the huge contract.
The Eurofighter bid was backed by four partner countries, Germany, Spain, Italy and the United Kingdom. On November 4 2011, the defence ministry sanctioned the commercial bids of the two companies remaining in the race. Though, the other two firms fail to accomplish the technical qualifications of the bid.
The Indian Air Force [IAF] had invited bids from military aviation biggies to provide around 126 MMRCA for which there were six contenders — Russia's MIG-35, USA's F-16 Falcon (Lockheed Martin), F-18 Hornet (Boeing), Swedish Saab Gripen, European EADS EuroFighter Typhoon and Rafale.