India-Italy diplomatic row has much intensified after refusal of Italian government to send back two accused marines, facing trial in India.
Following divergent views over the issue, Italy in an advisory said its nationals to be "vigilant and cautious", especially in Kerala, reports said.
In an advisory, issued two days after it formally told India about its decision not to send back the two marines facing homicide charges, Italy also asked its nationals to stay away from any crowd.
Whether to have any protests, the Italian Embassy Advisory advised its citizens to stay away and remain cautious.
Earlier, much disappointing Indian Govt alerted all airports to prevent Italian Ambassador Daniele Mancini from leaving Indian, as Supreme Court issued notice to him and two marines to reply by March 18.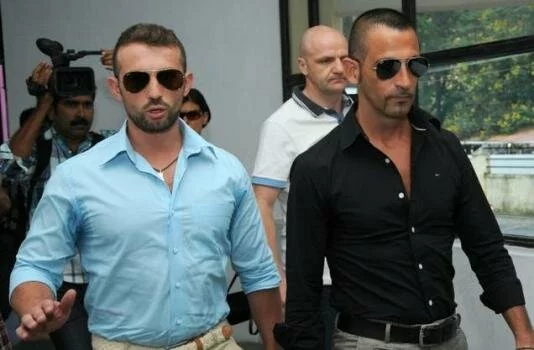 Italy has refused to return back to Massimiliano Lattore and Salvatore Girone, two marines, who were allowed on February 22 to go to Italy for four weeks for voting in election, after an undertaking given by Mancini.
Meanwhile, a deadline has set for Italy to honour SC commitment and send back two marines before the end of their four week deadline.