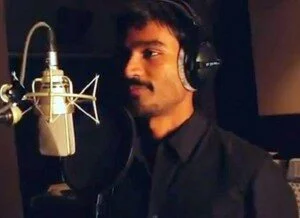 The most sparking song of the year 2011, Kolaveri Di, had once again created history as it crossed 50 million hits on YouTube, showing that song lovers have yet to get over Tamil superstar Dhanush's unusual song.
It is said in reports that till Monday afternoon, 50,086,633 hits have been recorded on Kolaveri Di's YouTube song.
The huge response to this song is possible due to its playful, catchy tune and bilingual lyrics, Dhanush's song went viral when it was introduced on the internet and the song received more than one million hits on the very first day of its release on YouTube.
Meanwhile, Dhanush is a very talented Tamil actor and Tamil superstar Rajinikanth's son-in-law, penned the lyrics in English and Tamil and even sung it.
The song was composed by 21-year-old Anirudh Ravichander, the song is a part of Dhanush's forthcoming movie 3, which is his wife Aishwarya Rajinikanth's directorial debut.
Tamil actor Dhanush also composed a Sachin Tendulkar anthem.
If talked about the meaning of Kolaveri Di, it means murderous rage, it is a Tamil word.
The popularity of Dhanush's Kolaveri Di led to the making of a number of imitations and parodies in different languages around the world depicting different types of situations.
Check out the Dhanush's Kolaveri Di song here: