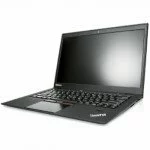 After a long 20 years waiting period, now Chinese desktop manufacturer Lenovo entered the amid high technology market segment with its world's lightest commercial laptop launch named ThinkPad X1 Carbon.
The company which is already tied up with ThinkPad, brand of IBM, seeking to enhance the line of ThinkPad, the product which recorded more than 60 million sale units since its beginning.
On the 20th anniversary this year, Lenovo announced its plans to increase retail outlets to 30, boosting business portfolio with upgrading fastest technology, targeting largest PC penetration in the domestic market.
"We are extremely proud to celebrate 20 years of continuous innovation with the ThinkPad," MD, Lenovo India, Amar Babu told reporters, adding, "With the launch of the ThinkPad X1 Carbon, we are confident of continuing this rich legacy and offering performance users a product that will help them accomplish their professional and business goals."
The world's lightest business Ultrabook, ThinkPad X1 Ultabook is likely to support carbon fiber covered body, 14-inch high resolution display with multi technology touchpad and powered by best and latest Intel Core processor. While talking about, camera, the company claims to have a HD face-tracking camera with Dolby-tuned audio.
All like its previous product ThinkPad that liked by customers a lot, shown by its sale records resulting a long 20 years racing field, now with its latest launch Think Pad X1 Carbon the company is likely to play another long lasting game both in domestic as well as international market.
Meanwhile, reports suggested that Lenovo is expected to ship its ThinkPad X1 Carbon from September 2012 at starting price from Rs 85,000.