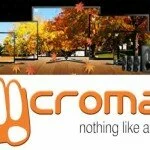 The country-based company, Micromax has entered its business flagship in home entertainment segment, especially TV with launching of six LED TVs, two home theater systems, a 3D Blu Ray player and a Smart Stick Android dongle.
"In the next one year, we are looking at sales of one lakh units (TVs)…In the next two years, the aim would be to increase the TV segment contribution to 20 percent of the revenues," Micromax MD and Co-founder Rajesh Agarwal said.
As per media information, Micromax new Six full HD, LED TVs are ranging from 24'' to 55''- 50'' is 3D and 55'' is 3D Smart TV- being landed on market at pricing between Rs 15,990 and Rs 1,29,990.
A Smart Stick Android Dongle is another device launched by the company for its LED range, offering a new usage to those users who want to turn a regular TV into Smart Android TV.
Smart Stick Android Dongle is powered by Android 4.0.3 ICS OS and having Wi-fi connection, HDMI port along with internal 4GB nand flash. It is powered by 1 GHz processor and is priced at Rs 4,990 with offer of keyboard, mouse support and game pad connections.
At one time, blasting home entertainment sector, Micromax is also come with two home theatre models HT037F1 available at Rs 5,990 and HT089F1 at Rs 6,990, while another product is of 3D Blu Ray player which facilitates 2D and 3D video/audio formats is shipping at a price of Rs 6,490.
Micromax which is well known for its budget friendly mobile handsets has located its facilities at Rudrapur and Uttrakhand, facilitating production of 2000 LED TV per day which will be unveiled in nine states – Delhi, Haryana, Maharashtra, MP, Rajasthan, Andhra Pradesh, Karnataka, Gujarat and Punjab .