According to some official, the Home Minister of Nagaland Imkong L Imchen was on Monday detained near Wokha district for allegedly carrying a cache of arms and ammunition and Rs. 1.10 crore in cash in a vehicle.
It is further said in news that the minister was traveling to his constituency Koridanga in Mokokchung district from Kohima.
It is said that official from the Assam Rifles were conducting search of vehicles near Wokha district found the arms and ammunition, liquor and cash.
Later, the officials of the Assam Rifles handed him over to the district administration and police.
The Nagaland home minister belongs to the Nagaland People's Front (NPF) party from Koridanga region and he is also the NPF campaign in-charge of Mokokchung district.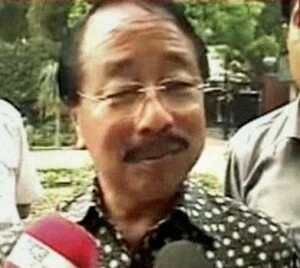 Meanwhile, the NPF has nominated 10-candidates in Mokokchung district.
Earlier on February 16, an Election Commission observation team had recovered Rs 1 crore cash from a helicopter purportedly being used by a candidate of the Nagaland Peoples Front (NPF) in Nagaland.