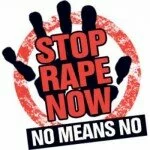 Some recent reports state that Haryana is no mare safe place for girls as huge number of teenaged girls was raped in the state in last few months. Now, the National Commission for Protection of Child Rights (NCPCR) has today announced that it will it will ask for explanation on this by the Haryana government.
Sharing views with media, NCPCR chairperson Shanta Sinha said, "Ten girls have been raped so far. There have been molestation charges. Our Commission will ask them what has been done in each case. Have all of the accused been arrested? What proceedings have been done?"
The commission further said that low sex ration in the state would be the reason behind increasing rape cases.
Shanta Sinha replies to media on a teenage Dalit girl immolating herself after allegedly being gangraped in Jind district of Haryana.
Earlier, reports have said that a Dalit girl set herself on fire after she was raped by two youths in Narwana sub division of the district.
Many of such rape cases came into light during the past one month or so.
She said, "We feel that in Haryana, it is not the sole issue which is coming to limelight. You have seen the sex ratio as well. There has been only 830/1000 girls."
Shanta Sinha also called for public awareness in support of girl children.
She said, "There should also be a fear amongst the ones who indulge in such activities. They should be punished so that the girls are safe."