South Africa's inspirational sprinter Oscar Pistorius has reportedly been arrested after being alleged for shot and murdered his girlfriend fatally, reports said.
Oscar is alleged to shot his girl friend Reeva Steenkamp in the head and her arm at his home and was found died on Thursday morning in the upmarket Silver Lakes community on the outskirts of the capital, sources said.
There are no reports what the reason behind Oscar's doing is.
It has been said that Pistorius known as Blade Runner for without fibulas in both legs, mistook his girl friend for a burglar, and had thought she was an intruder did not come from police.
He shot her to protect himself in a case of a Valentine's Day surprise gone terribly wrong as reports said that the police have previously been called in to deal with "domestic incidents".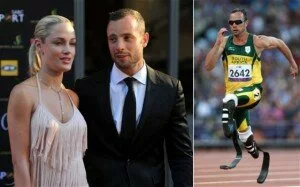 Pistorius who had requested to appear in court as soon as possible, will produce tomorrow at Pretoria magistrates court, Police said.
As the news aired, several shocking reactions came in Twitter from many athletes and a number of British track and field stars who liked Oscar a lot.
Well known as 'Blade Rybber', the world's best-known Paralympic star became the first double amputee to run in both the Olympics and Paralympics at the London 2012 Games, running in the semi finals of the 400m run.