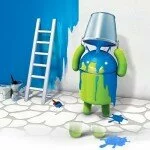 RCom and Google both have a major lion's share in Indian market, if they meet then surly make a huge blast. As per this, they ready to do same through a joint partnership.
In India, their tie up will have run this year soon and the major benefit has gone to Android users.
Recently, RCom announced a statement in form of its partnership deed that 1GB free data would have been offered to all new & existing customers of Google's new Android device.
But users have only limited time period as offer will only be valid for one month from 15th April, 2012 to 15th June, 2012.
"We are creating a dedicated help desk to which any android phone bought under this agreement will be mapped automatically," Sanjay Behl, group head, brand and marketing, RCom told while talking to source.
Users who want to know the enlisted approved Google Android smartphones must visit on RCom.co.in.