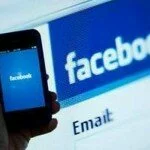 Following the major changes in the controversial Section 66 (A) of the Information Technology Act, UPA government today issued guidelines in wake of to prevent its misuse.
As per new rules, only an officer of DCP (Deputy Commissioner of Police) rank in rural and urban sector, will be allowed to permit registration of a cases under Section 66, while in metropolitan cities, an officer of inspector general rank in metros will be served with these authorities
Recent decision came after Supreme Court accepted a public interest litigation (PIL) related to Information Technology Act , following amid recent controversial arrests by Mumbai police in west India under under the controversial law , reports said.
On the mourning of Shiv Sena Chief Bal Thackeray's death , two girls were arrested for posting objected messages on Facebook which hit out a bandh-like situation in Mumbai.
Also recently another boy was arrested yesterday for posting an "objectionable" Facebook comment against MNS chief Raj Thackeray but is now let off.
Meanwhile, the government is much confident as these provisions are the right way which would help to prevent such instances, sources said.
Under the Section 66 A, any information which is offensive and send by means of a communication device, causes hatred is a bailable offence which provides a jail term of up to three years.