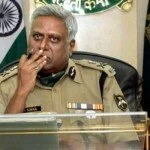 BJP's demand to set in abeyance the appointment of new CBI Director Ranjit Sinha has been rejected by Prime Minister Manmohan Singh today.
Mr. Singh said the appointment was unwarranted insinuation and devoid of any merit that appointment was to pre-empt the procedure recommended by the select committee, as per source.
While replying in written form to BJP leader Arun Jaitley, PMO said on twitter, Mr. Singh said that the premier investigating agency could not be kept without a head pending the enactment of the Lokpal.
Both Lokpal and Lokayuktas Bill are in wait to pass in the Rajya Sabha which will expected to be done today by referring a Select Committee.
Refusing to keep the new appointment in abeyance, Mr. Singh said that all the possible efforts are being hit out by Government to enact the new law as the major  post in the CBI is not to be vacant.
"Under the circumstances the Government has, in public interest, made the appointment in accordance with the provisions of the CVC Act as presently applicable and the extant procedures, which had been set in motion much earlier," Mr. Singh further added.