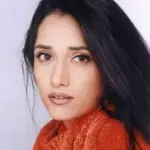 As per latest Bollywood buzz, actor Shahid Kapoor, who has been in news from past few days for being followed by one of his female fans, has once agains made the headlines today.
However, this time, the mystery over unknown female fan has been out in media.
Earlier, the actor had filed a written complaint at the Versova Police Station, condemning Bollywood's legendary actor Raj Kumar(late)'s daughter Vastavikta Raj Kumar, of harassing him.
All the details have been out in a daily newspaper. It is said in reports that it all started around nine months back, when Vastavikta moved next to actor Shahid Kapoor's apartment building, Raj Classique, on Yari Road.
Now, Vastavikta has added a twist in the story by claiming herself as Shahid Kapoor's wife. She is now following the actor at odd-hours of the day.
Further, reports have said that eyewitnesses told that few days back Vastavikta created a maddening situation out of love for the actor. They told media that Vastavikta, how the woman scaled the boundary wall, managed to deceit the security and ran up to actor Shahid Kapoor's apartment on the 13th floor of Raheja Classique.
Bollywood actor Shahid Kapoor soon called up the security and escorted the woman away.
A family friend told media, "Vastavikta's mother had even written an apology note to Shahid for Vastavikta's behaviour. Shahid had refrained himself from taking any strict actions and has been dealing with the issue cautiously for six months, but now that things have gone out of proportion, he had no other choice left except a legal action."