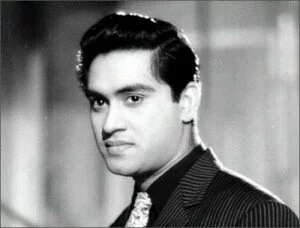 As per recent reports, the veteran actor and director Joy Mukherjee passed away today.
It is said in reports that he was 73. The veteran actor was son of well-known producer and co-founder of Mumbai's Filmalaya Studios, Sashadhar Mukherjee, and Ashok Kumar's sister Satirani Devi, Joy Mukherjee died at Lilavati Hospital.
Meanwhile, the actor will always be remembered to his millions of fans.
Actor Joy Mukherjee was not feeling well for past few months and his health was not 100 percent fit for past few days.
He was kept on ventilator and was under observation of senior doctors. The actor was fighting with thalassemia. Joy Mukherjee left behind his wife Neelam Mukherjee and two sons and one daughter. His wife was also present in the hospital by his side when he breathed his last.
While talking to media, Mukherjee's spokesperson R.R. Pathak said, "He died at 9.30 a.m. His wife was by his side," told IANS."
The late actor's brother, Deb Mukherjee said, "His body will be taken to his residence at Yari Road at round 4.30 p.m. He will be creamted tomorrow (Saturday) 10 a.m. in Versova."
Joy Mukherjee with R K Nayyar's 'Love in Simla' (1960) and his lead actress in the film was Sadhana. He gave some super hit film to Bollywood such as "Shagird", "Love In Tokyo", "Ziddi", "Phir Wohi Dil Laya Hoon" and "Ek Musafir Ek Hasina".
Our heartiest condolence with Joy Mukherjee's family!