Amid troubles for 2008 Olympic bronze-medallist boxer Vijender Singh in Haryana Drug Bust case, reported that he will be questioned by Punjab Police and very soon to be called for a dope test.
Today taking a toughest decision, the Sports Authority of India expelled Vijender's sparring partner Ram Singh from the national camp the National Institute of Sports in Patiala after he admitted to consuming drugs for fun, reports said.
Earlier in the day, the name of Vijender and his roommate at NIS in Patiala cropped up in the case of drug haul after recovering of heroin worth Rs. 130 crore from Fatehgarh Sahib at an NRI's flat where outside a car of Olympic boxer's wife had found.
However, Vijender has denied the allegations, despite it he is unlikely to be tested by the National Anti-Doping Agency (NADA), as NADA will ask Olympic medallist boxer to come for a dope test, source said.
Ram Singh confessed during interrogation, that his friend world championship star Vijender consumed small amounts of heroin, mistook the contraband for food supplements, brought by Anup Singh Kahlon, NRI smuggler the key accused in the case.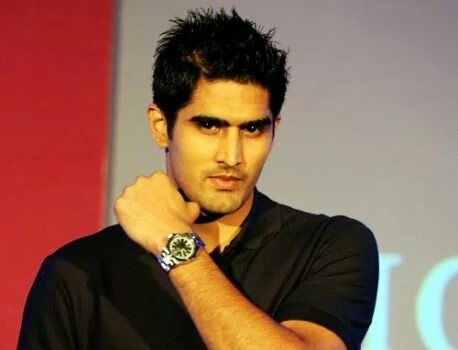 There is yet no statement has come up from Vijender in his defence after Ram's commitment.
Police said that on basis of Ram Singh's claims they could not pointed towards Vijender who refused to give any contact with NRI Kahlon. Meanwhile investigations are on and around six suspects have been arrested during the probe, through out image of Indian boxing.