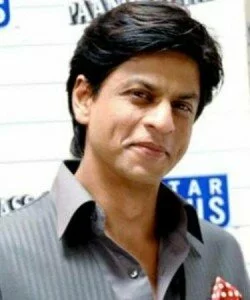 As per reports, the Sachin Tendulkar anthem by the 'Kolaveri Di' singer Dhanush have not created much spark in the cricket fans, but the recent Shahrukh Khan anthem sung by the young singer Neha Kakkar has got all the Shahrukh Khan fans crooning Shahrukh.
The video is out on YouTube and getting huge response by Shahrukh Khan Fans.
Neha Kakkar, who herself is a big fan of actor Shahrukh Khan, has perfectly sung the song and managed to impress millions of Shahrukh Khan Fans.
Meanwhile, the song originally posted as 'Neha Kakkar Shah Rukh Khan Song' is now called the 'Shah Rukh Khan anthem'.
The music of romantic Shahrukh Khan Anthem is by Tony Kakkar. The video was released in the last week of February and has slowly become a rage on the web with over 1,61,000 views till now.
Some recent comment says, "This is exactly what i have 2 say about the Shahrukh effect in my life. without watching him my life is incomplete. Honestly!!!"
The Bollywood King, Shahrukh also watched the video, and thanked Neha for it.
Shahrukh posted on his twitter wall, "Heard the Neha Kakkar song just now. Very sweet and the effort put in it….thanx. I feel shy with the love given to me…"