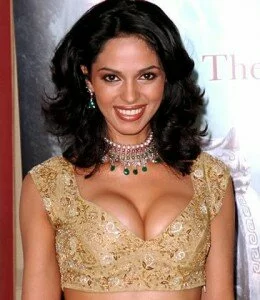 According to the latest Bollywood news, the hot and sexy actress Mallika Sherawat has recently announced that she will now try her hands in singing.
Earlier, many Bollywood actors turned singers for their film, and now Mallika Sherawat is doing the same.
The Bollywood actress will be seen singing in her native language- Haryani.
The actress is working with Bollywood actor Sonu Sood for her upcoming film 'Lucky Unlucky', and the song will feature a Desi song which will be sung by the lead pairs of the film.
Moreover, sources said that the director of the film Afzal Rizvi has asked the music director of the film to compose Santokh Singh to compose the music in such a away, so that it can suit the lead pairs, Mallika Sherawat and Sonu Sood.
While talking to media, actor Sonu Sood said, "The movie will include songs from all parts of the country! Since it's a road movie, there would be songs in Hindi, Punjabi, Telugu and even Haryanavi. The music will change in keeping with the city they'll visit!"