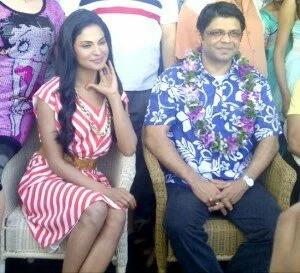 Bollywood Star Veena Malik becomes an Eyecandy of world. She has is paparazzi and fan following not only in India Pakistan but also in Australia.
In the list of his fan following Fiji Attorney General also get his name.
Yes its true Attorney General of Fiji Aiyaz Sayed Khiayum went to meet Veena Malik on her onlocation shoot which was happening in Fiji.