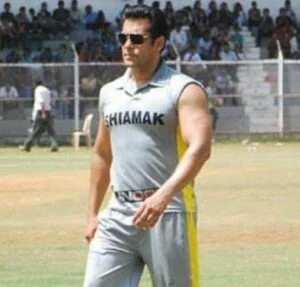 The Mr. Perfectionist of Bollywood, actor Aamir Khan has recently missed the special cricket match organized by his son Junaid. Reports have said that the actor might have missed the match due to some important work concerned with his upcoming TV Show 'Satyameva Jayate'.
Aamir Khan's son, Junaid had organized a fund-raiser Twenty20 celebrity-cricket match that was played at Brabourne Stadium between leading actors from the Bollywood and physically-challenged individuals.
Further, reports have said that the actor's son, Junaid and his college (HR college) club had organized the amtch together.
The match was targeted at delivering a message that disability was no handicap.
While talking to media, Junbaid said, "I had asked dad when he would be free for this match and he gave me May 1 date. But he got some work and hence could not make it here…it's ok."
A star-packed team from Bollywood had Aamir's close friend Bollywood Dabangg Salman Khan and his brothers—Arbaaz Khan, Sohail Khan, Rani Mukherjee, Esha Kopikkar, Aftab Agnihotri, Prateik Babbar, Atul Kulkarni, TV actors Dilip Joshi and Disha Vakani.
During match session, Salman Khan said, "Aamir has a show coming up…."
The actor further told media that due to Aamir's busy timing, he could not be able to come to see the match.
The show 'Satyameva Jayate' will go on air on Star Plus from May 6.