Social activist Anna Hazare on Saturday said it was wrong to pardon Sanjay Dutt as the actor should abide by the Supreme Court verdict, reports said.
Sanjay Dutt is convicted by the court and should undergo the punishment as per the court order in a case related to the 1993 Mumbai serial blasts, according to Anna.
Amid 'Sanjay pardon' Parliamentary Chorus raised the row in government as Opposition BJP voiced against it, while Chairman of the Press Council of India Justice Markandey Katju and some prominent personalties of Bollywood appealed to pardon Dutt.
Hazare much disappointing over it, told reporters, it is wrong to expect leniency towards Dutt. "The judiciary has given its verdict. It is not proper to interfere with the court judgement," he added.
Bollywood actor was convicted by TADA Court in 2006 under Arms Act in the 1993 Mumbai Blasts case for possession of arms and 21 March, the Supreme Court upheld the conviction.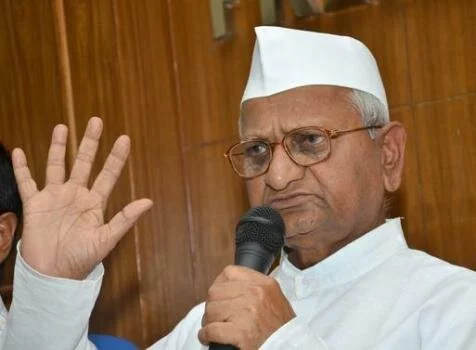 The court sentenced the filmstar to jail for five years and ordered to surrender within four weeks.