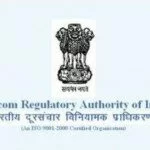 According to latest reports, the Telecom Regulatory Authority of India [TRAI] has announced that it has revealed 45.89 million users had opted for Mobile Number Portability (MNP) till end of April.
In a statement issued by TRAI state that around 4.01 million MNP request made in April month. And 41.88 million users opted for MNP in March.
It said, "4.23 million requests were made from Gujarat, 4.10 million from Rajasthan, 5.11 million from Karnataka and 4.44 million from Andhra Pradesh."
TRAI said that total number of telephone users in the country increased to 952.91 million by the end of April 2012 as compared to 951.34 million at the end of March, a growth of 0.16 percent.
However, the number of users in the urban areas fell to 618.92 million in April from 620.53 million in March, and subscriptions increased from 330.82 million to 334 million in rural areas
The TRAI statement said, "Overall tele-density in urban areas dropped to 168.83 from 169.55, while it rose from 39.22 to 39.57 in rural areas."
Further, the statement said, "Overall share of urban users dipped to 64.95 percent from 65.23 per cent, whereas share of rural subscribers increased to 35.05 percent in the month of April."
The TRAI then said that private telecom operators captured around 88.76 percent wireless market share and the government operated BSNL and MTNL have only 11.24 percent market share.