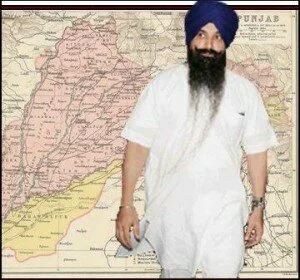 According to latest reports on the public interest litigation, looking forward for stay on the execution of Balwant Singh Rajoana, found guilty for killing former Punjab chief minister Beant Singh and 17 others, was rejected on Thursday by the Punjab and Haryana high court.
A division bench headed by Justice Hemant Gupta has dismissed the petition and the report said, "The argument raised in PIL is that till such time the matter attains finality with the orders of the Supreme Court, the execution of death sentence in respect of Balwant Singh should be stayed, as there is a possibility of setting aside the order passed by this court confirming the death sentence… We do not find any merit in the present petition."
In addition to this, the bench added, "The prayer sought in the present petition by way of public interest, has the effect of temporary cessation of an order passed by the coordinate bench of this court, particularly when he did not put in an appearance in the murder reference and has also refused assistance by a counsel at state expense."
Balwant Singh Rajoana has not even filed an appeal before the Supreme Court.
The bench further said, "This court has no such jurisdiction to stay an order passed by the coordinate bench by way of an interim order in a public interest litigation."
Earlier, the superintendent of central jail in Patiala denied to do his duty of a hangman to hang Babbar Khalsa militant Balwant Singh Rajoana in the absence of a hangman.
Patiala Jail Superintendent, Rajan Kapur has forwarded his message to DGP jails Shashi Kant and has as an alternative to resign from his job rather than perform the duty of a hangman.
As per reports from jail sources, in the absence of a hangman the superintendent of jails, Rajan Kapur, has to perform the duty of a hangman.
Rajan Kapur, however, not available for any conformation on this issue, also told the DGP that he does not want to face the wrath of Sikhs in Punjab.
In the meantime, filed by a NGO, Lawyers for Human Rights International (LHRI), the PIL had submitted that soon after the judgment wide which the death sentence of Balwant Singh has been cleared, is under an appeal before the Supreme Court and an appeal filed by CBI against the conviction of Jagtar Singh Hawara has been admitted by the Supreme Court on 5 Dec 2011.
Therefore, the final decision in this case has not yet reached at its end yet.