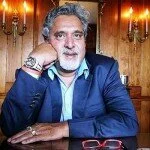 One by one more blow has been raise on the debt laden KFA as today, source reported, all the banks from them airline had raised the loans decided to sell off Kingfisher's non-core assets to recover their debts.
In the list of Kingfisher's non-core assets, Mumbai's House of Kingfisher and CEO Vijay Mallya's villa in Goa are included.
Report suggested that the step to launch their debt recovery process against KFA by banks has came after a meeting of group of banks led by the State Bank of India (SBI) which had $1.4 billion in debt at the end of March, hold to review financial position of airline.
Talking to reporters, An SBI official said that lenders to Kingfisher Airlines have given the beleaguered airline 15 days to come up with "concrete steps" to improve its operations.
"They will have to come up with concrete steps to improve operations in 15 days, otherwise we will have to take some other actions," he added.
However, by this move the lender may be able to recover atleast Rs 135 crore from ailing company, but reacting overt this, KFA has completely denied the report.
"Following misleading and factually incorrect reports appearing in a section of the press, Kingfisher Airlines Ltd would like to clarify that it is patently wrong and false to claim or state that banks have started recovery proceedings," it said in a statement, source said.
With 15 days small time limit, Kingfisher has to maintain its operations, its financial position that has downed badly.
Worse situation has come up in front of KFA as from past year there is no source of income even not for working capital , all the domestic market share fall from second position to last in the market.
Called as second largest Indian airline, now is the biggest cash- strapped airline.