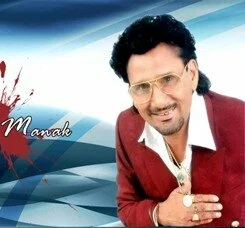 The well-known Punjabi Singer Kuldeep Manak has passed away after a prolonged illness.
Kuldeep ji was considered as the heart beat of Punjabi Bhangra. His real name was Latif Mohammed and he was born on 15 November 1949. The singer was also better known for singing a genre of traditional Punjabi songs called Kaliyan.
Meanwhile, the Legend singer was being treated at a hospital in Ludhiana, Punjab after suffering kidney problems. He had been admitted into hospital last week after contracting pneumonia.
The Punjabi Legend Kuldeep Manak was at the head of the Punjabi music industry in the 80s and 90s and recently teamed up with Jazzy B on his album 'Maharajas'.
Punjab Chief Minister Parkash Singh Badal showed his grief and sorrow over the sad demise of Punjabi Singer Kuldeep Manak.
Further, the State Chief Minster shared his deepest sympathies with the members of the bereaved family and prayed to the Almighty to give courage and strength to bear this huge loss in this hour of distress and grant peace to the departed soul.