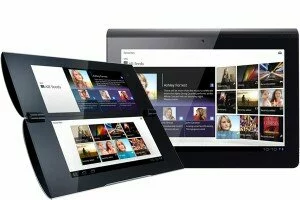 Sony company that is always known for its attractive look and high speed facility, is now jump into tablet market by launching its 3G Tablet S and Tablet P series.
After Apple, the Sony is the big name of company who introduce Google's Android powered Wi-Fi-enabled tablets.
In fact, Sony has launched its tablet S and P devices model in India and the price fixed on it is starting from Rs 29,990.and there are so many customers in tablet market who awaited such models, so by taking advantage of it, Sony is easily get the attention of market by its attractive look and hardware facility.
In an interview, Sony Managing Director Masaru Tamagawa said, "Today we are launching tablets that support Wi-Fi connectivity. In mid-January we will launch tablets that will have both 3G connectivity and Wi-Fi. We expect 3G-enabled tablets to contribute 80 per cent to our total tablet sales in this financial year."
Specifications of Tablet S and P models are:-
• They run Android 2.3.2 Gingerbread, 1GB of RAM and 5-megapixel cameras. Tablet S has 16GB of internal storage and is available at both WiFi only [Rs     29,990] and WiFi+3G [Rs 33,990] versions.
• allowing Bravia televisions and others to share and play files – audio, video and images – on bigger screens with DLNA compatible devices including PCs
• Tablet S is a regular rectangular slab with a 9.4-inch screen and 1280×800 pixels resolution
• Tablet P is a clamshell with dual LCD screen.