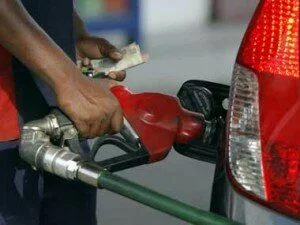 As per the recent reports, the state-operated oil marketing firms has announced that they will not increase the petrol price after the political parties nudged them to wait for 15 more days to see the results of RBI's steps to stem rupee fall.
Meanwhile, oil firms review oil prices on the 15th and 30th of every month. On Thursday, oil companies once decided to increase the petrol prices by 50-60 paise per liter.
The decision on not to hike the petrol prices came after oil minister S Jaipal Reddy met finance minister Pranab Mukherjee, to discuss talks on the fall on rupee.
The agreement vision was that the oil firms should wait for some more time to see the RBI's steps to arrest the rupee's fall. The oil firms are likely to take a call on raising petrol price on New Year.
On record, the oil firms are free to modify the price of petrol in line with the fuel's huge market price as well as international crude. But in real, oil companies don't move without an informal nod from the ministry, the mass shareholder. Fall in Indian rupee and the growth in petrol price in the global market has widened the dent in their bottom lines.
While talking to media, a source said, "The ministry was weighing the impact of giving the companies the nod in the face of looming UP polls and ongoing Parliament session. The ministry may still go for it since the last two rounds of price reductions would have adequately demonstrated to the public the market-linked pricing of the fuel."
Meanwhile, oil firms had cut down the petrol prices two times in November 16 and December 1 following cooling off in the international bulk rates of petrol and the rupee holding steady – although at a much weaker level.
Petrol prices were reduced by Rs 2.22 per litre, or 3.2%, on November 16 and by another 78 paise per litre from December 1.