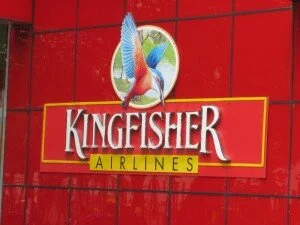 The India's Kingfisher Airlines is downed more than 11 percent in share market on Friday morning.
It has happened just a day after a report said the country's aviation regulator had concerns about safety standards. State Bank of India, the company's largest creditor, declared its exposure to the air-carrier a non-performing asset when Kingfisher Airlines has not paid lending funds of Rs 1,457.78 crore to Bank.
The Times of India said that an audit by the Directorate General of Civil Aviation (DGCA) suggested Kingfisher's licence may be under threat as its financial predicament could impinge on safety.
However in turn back, Kingfisher strongly denied that safety was compromised and the DGCA later said, "There is no threat of cancellation, although it has asked for rectification measures."