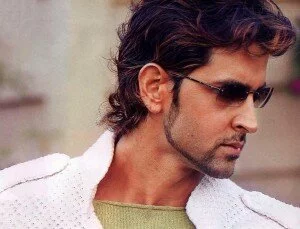 According to the latest Bollywood Gossips, Bollywood actor Hrithik Roshan said in a statement that "No Problems with Salman Khan", this commitment has made by Bollywood Actor Hrithik Roshan, his close friend reported.
However a cold war held between Hrithik Roshan and Salman. But every thing is going to be normal between both of them and nothing worse, according to Roshan's closest friends, certain 'guerilla publicists' hired for a particular show.
At the time when Salman returned after his surgery, Hrithik went to Salman's farmhouse in Panvel where he spent half a day to chat with him. The rumors had made that whether he had any problem with him or he would ever go to see him.
.
Asking about all these, a close friend of the star explained the incident and said, "In fact the problems started when Salman criticized Guzaarish.
That misunderstanding got over as soon as it started. To suggest that they still have problem, is a clever ploy to garner eyeballs for a show. We actually made some calls to find out, who had been spreading this gossip."
On the reports of a cold war between him and Salman, Hrithik seems not to be interested to talk about it, he said ,"When you are confident about yourself, you should not be bothered about what's going around you."
"I know that he (Salman) has all the love for me. His wishes are very important for me — be it about my movies or something I'm going through in my personal life," Hrithik added.