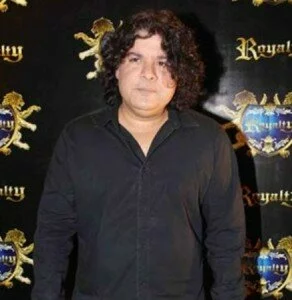 Bollywood buzz reveals that Housefull 2 is not released yet, but the filmmaker Sajid Khan has already announced that he is planning for third part of the film.
Meanwhile, Housefull 2 is a sequel of Sajid Khan's 2012 superhit film. Housefull 2 casts Akshay Kumar and Riteish Deshmukh in the lead roal, along with new additions such as John Abraham, Asin, Jacqueline Fernandez, Zarine Khan, Shazahn Padamsee and Shreyas Talpade.
Talking to media, Sajid Khan said, "April is the month when exams get over and it is the beginning of summer vacation. Housefull is a summer blockbuster, I don't see it releasing in November or December or January or July. I would associate Housefull with the month of April."
He said, "Every alternate April we will come up with a Housefull franchise film. I think Housefull 3 will come in April 2014."
Talking to media about his Housefull 2, Sajid said, "Housefull 2 has nothing to do with 'Housefull 1."
He said, "Even if you think of calling it Dirty Dozen, it would still work at the box office. Sajid Nadiadwala and me both thought of calling it 'Housefull 2′, to just make it a brand franchise, as everything again happens in house."
Sajid Khan said, "Technically it is not a sequel, as a sequel means Part 2 continues from where Part 1 was left. It is like Bond film, where the first film has nothing to do with the second or third film in the series."
He further told media that Housefull 2 also casts Mithun Chakraborty, Randhir Kapoor, Rishi Kapoor and Boman Irani in supporting roles
Talking about the success of the film on box office, he said, "I am sure the film will be hit. I have never made films to gain money or adulation or appreciation. I want to make films that I can sit and enjoy with the audience, and the kind of films that I enjoy are those that work at the box office."
The film is scheduled to release allover on 6 April 2012.
Sajid Khan said, "I would not like to make films that would bore people, give message or change society. I applaud those films but I am not a fan of these films. I like entertainment and it does not necessarily mean comedy. I loved 'Kahaani', it is not a comedy. Entertainment can be in any form be it murder mystery or comedy or drama or action or romantic film."