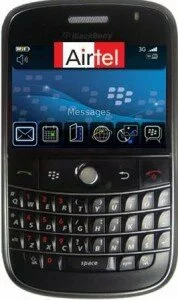 The telecommunication firm Airtel that is known for its fast networking service, now introduces its new 'BBM Plan' for BlackBerry's customers.
The Black Berry Messenger service is popularly liking by India youth and keeping that thing in mind Airtel has launched its new plan of fixed fee that subscribed by postpaid mobile customers.
As per plan the customers should have access unlimited the BlackBerry Messenger service along with 300 national messages to only Black Berry Mobile phone users by paying a fixed fee of Rs. 129 per month.
Along with Airtel, Vodafone Company has also launched same plan on next week except name change that is of 'Go BBM'.
There are two options for Vodafone customer regarding the plan that is they can usage the unlimited access of BBM service on Rs. 5 per day or Rs. 129 per month for prepaid. And for post paid there will be fixed price of Rs 129 per month.
However at this time BBM, the instant messaging service, seems to be one of the most liking social networks with over 50 million users.
Through BBM it is easy for Black Berry Users to send and receive SMS and attachments instantly to and from their loved one who matter most in a chat-like interface.
This plan is put inside by keeping the section of society that is cost- conscious and tracking it on the BBM platform that is real time popular messaging service.
Meanwhile the strategy to capture the market through using tactics and current liking facts is being go with networking firms that surly gained in future.
Beside this plan, Vodafone announced in a further statement, "The subscribers who purchase a BlackBerry Curve 8520 or BlackBerry Curve 9300 smart phone by the end of February 2012 can avail one year of unlimited access to the BBM service from the date of purchase as an additional offer."