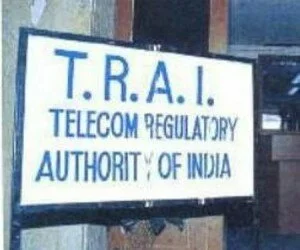 After cancelling all 122 licences under the Supreme Court's verdict in February, it ordered government to conduct auction spectrum procedure within four months.
As per SC direction, Trai on Monday proposed its recommendations for this.
By allowing all service providers new as well as existing to freely part in auction of pan-India second generation (2G) spectrum for a licence, Telecom regulator Trai has announced the reserve price for 1 MHZ of spectrum in the 1800 megahertz band of Rs 3,622.18 crore.
This plan of increasing price of spectrum that is of 10 times more than previous will forward to raise the fears of an increase in mobile tariffs.
As per its recommendations, operators should pay Rs 14,488 crore for 1 MHz in the super efficient 700 MHz band and Rs 7,244 crore for the more efficient 900 MHz and 800 MHz bands of spectrum.
However no one who has already bandwidth license for a specified limit covering a service area will be allowed for part in auction process.
If all will be go as per regulator's plan, then bidders except public sector BSNL and MTNL can use GSM technology with spectrum of up to 8 MHz, which goes up to 10 MHz in metro cities of Delhi and Mumbai. That will start from the reserve price of over Rs 18,100 crore for a block of 5 MHz in the 1800 MHz band.
As per source, Trai said, a bidder can only acquire less than 50 per cent of the spectrum in blocks of 1.25 MHz in each band in a particular service area. The auction process of 1800 MHz and 800 MHz bands will be started very soon under which existing players has chance to move up from the 900 Mhz to 1800 Mhz spectrum band.
"In future, spectrum will be allocated only through the process of auction and the successful bidder will be permitted to deploy any technology for providing any service," Trai recommended.
But, there is a huge disapproval from side of Industrial existing players like Bharti Airtel and Vodafone which have been around since 1994, as harm to the industry with so much high price which are higher than the base price fixed for high-speed 3G spectrum auction held in May 2010 and will result hike in mobile tariffs.
"We have been offering services with lower tariffs when we have not been charged for spectrum. Going ahead, if it (spectrum) will be charged, we will also have to charge the customer," Sunil Mittal, chief of Bharti Group, had said at a global forum.
Bharti Airtel said, "It (Trai proposals) will further hurt the ability of the country to be on a par with other developing and developed nations." However while talking about this to Trai chairman J.S. Sarma, he said the price that fixed by the regulatory would be justified.