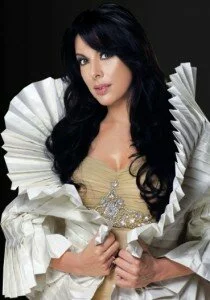 Today the Bigg Boss -5 grand finale is going to show on Colors TV channel, but its one contestant, Pooja Bedi who has not been invited on the show, have declared war on twitter and supporting their friends inside the house and have not spared even a big star like Salman Khan.
However 40 years old Bedi has been asked to be away from the finale like Pooja Mishra , as she decided to go public about her views on Salman not treating Sky properly and 'trying to demoralise, confuse, hurt and lie to him'.
Pooja Bedi has planned to file a case against Colors channel and Bigg Boss production house both, source reported recently.
Media sources released a report, "The channel, at the last minute cancelled her performances and banned her without giving any explanation.
A rather upset Pooja Bedi is planning to file a case against the channel and the production house. As per the contract, every contestant participates in the finale but the channel cancelled her performance four days ago without giving out a proper reason. It's nothing but the power game."