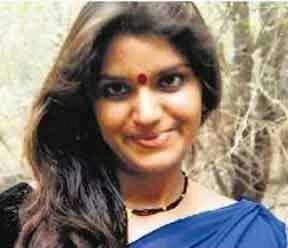 At the place where Rajasthan nurse Bhanwari Devi was murdered and burnt to death, CBI team has found a wrist watch, a toe ring, a pendant and a broken chain.
Investigating the whole place, these all things have been recovered from the Indira Gandhi canal near Jaloda village in Jodhpur, the place where Bhanwari's body burnt.
According to CBI sources, the items belonged to Bhanwari Devi who had missed on September 1, 2011. A team of the Central Forensic Science Laboratory (CFSL) recovered some items from the Jaloda canal suspected to be belonging one who disposed off her body and the nurse herself. The items included two guns, a gunny bag, a bat and some bone parts.
Two politician ministers Malkhan Singh Bishnoi and Congress minister Mahipal Maderna were took under custody over the murder case.
Mahipal Maderna was arrested and later on sacked from his party post after a CD was found showing the nurse in a compromising position with the minister.
While a court has extended the custody of sacked Maderna, the CFSL team has sent the ashes collected from the site to New Delhi for a DNA test to ascertain if Maderna is the father of her younger son.
The Central Bureau of Investigation (CBI) produced Maderna along with Parasram Bishnoi, the other accused and a Congress legislator's brother before the additional chief judicial magistrate, who extended the ex-minister's judicial custody till January 20.
The investigators identified the spot on Wednesday where the Bhanwari Devi's body was allegedly burnt by a gang of criminals led by Bishnaram Bishnoi in 30-feet deep carter near Jadola on September 1 and the CSFL team arrived in Jodhpur on Thursday along with CBI Director AP Singh.
Taking Omprakash Bishnoi to a place near Jaloda village where the nurse's body was reportedly burnt and her remains were then dumped in a nearby canal, CBI had filed a chargesheet against three men kidnapped the nurse, killed her and then handed over her body Bishnaram Bishnoi.
A report revealed by sources close to the CBI, Bhanwari Devi's husband knew all this already. He had offered Rs 10 lakh for this. Maderna was believed to be blackmailed on the basis of a CD showing him in a compromising position with the nurse. The two politicians allegedly roped in Sahiram Bishnoi, who hired Sohan Lal, Balia and Shahabuddin for the task of kidnapping the nurse.
Finally CBI has been arrested Maderna and Malkhan Singh, the three kidnappers and Sahiram along with Amarchand, husband of Bhanwari Devi. Malkhan's brother Parasram Bishnoi as well as two others – Umesharam and Omprakash Bishnoi has also been arrested.