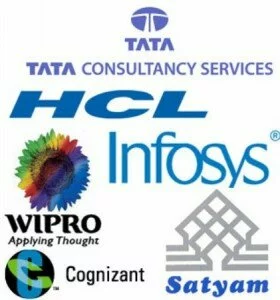 Having unclear outlook, the Indian software companies are facing a difficult situation for a slower pace of outsourcing contracts in 2012.
While the quarterly earnings this week has kicked off by the IT companies because of the lingering debt crisis in Europe, their biggest market after the United States, their outlook is hazing.
However the bigger rival of Tata Consultancy Services Ltd , Infosys Ltd, the country's No.2 software services exporter and third-ranked Wipro Ltd , they get three-quarters of their revenue from the United States and Europe.
The research firms Gartner Inc revealed a statement, Global spending on IT will raise at the slowest pace around 3.7 percent against its earlier estimate of 4.6 percent in three years in 2012 as Europeans, worried about the region's sovereign debt crisis are cutting back on investments.
The forecast for Western Europe was slashed to a 0.7 percent drop in spending from a previously expected rise of 3.4 percent.after a 30 percent profit rise for the December quarter, helped by an 8 percent slide in the rupee, Infosys is expected that the market will be focusing on any revision in forecast on demand momentum, hiring and acquisition plans for the fiscal year ending March 31.
In 2011 the rupee, losing nearly 16 percent against the dollar, was the worst performer among Asian currencies.
As per report of CLSA analysts, Infosys gain about 295 basis points in margins for the December quarter as the rupee weaker, while Wipro may gain 55 basis points.
Dhiraj Sachdev, a senior fund manager at HSBC Asset Management Ltd. expressed his opinion, "Right now the discretionary spend into the calendar year will be the key challenge to watch out, for the tech companies," he said, "There is some kind of sense or early indication that sales cycles may lengthen."
In fact slowing decisions on technology spending by overseas companies is resulted as economic uncertainties.
Meanwhile German and French leaders met to discuss how to boost growth in euro zone struggling to tackle the sovereign debt crisis, amid growing market worries about the health of the global economy.