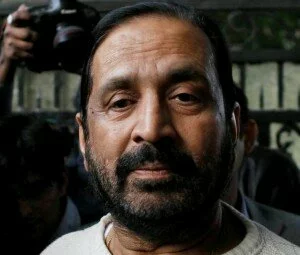 As per the latest news, Suresh Kalmadi has finally granted bail from the Delhi High Court.
Passed nine months in Tihar jail from 26 April2010 to till, now Suresh Kalmadi has left it after the Delhi High Court granted his bail today.
CBI arrested him on the case of corruption, conspiracy, forgery, misconduct under the Prevention of Corruption Act. Along with him another accused V K Verma has also granted by Court.
Kalmadi who was the chairman of the Organizing Committee for the Commonwealth Games alleged under poor organization for CommonWealth game as bounded in a contract with Swiss Times Omega for timing scoreboards system at an unreasonable cost of Rs 141 crore that causing a loss of Rs 95 crores.
In the case of forgery and mismanagement of equipments and misconduct by overcast the budget of Games, V K Verma as former Organising Committee Director General of Common Wealth game was also included with him.
Although Kalmadi's bail had rejected by Trial Court last June, but High Court has granted his bail to a surety of five lakhs.