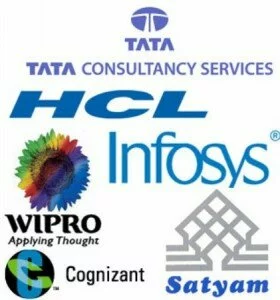 Having unclear outlook, the Indian software companies are facing a difficult situation for a slower pace of outsourcing contracts in 2012.
While the quarterly earnings this week has kicked off by the IT companies because of the lingering debt crisis in Europe, their biggest market after the United States, their outlook is hazing.
However the bigger rival of Tata Consultancy Services Ltd , Infosys Ltd, the country's No.2 software services exporter and third-ranked Wipro Ltd , they get three-quarters of their revenue from the United States and Europe.
The research firms Gartner Inc revealed a statement, Global spending on IT will raise at the slowest pace around 3.7 percent against its earlier estimate of 4.6 percent in three years in 2012 as Europeans, worried about the region's sovereign debt crisis are cutting back on investments. Read More