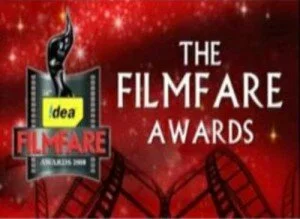 According to the latest reports from the world of Bollywood, the well-known film magazine, Filmfare has announced the award function of 2012.
Every film star does their job to get best response from the viewers, but to be a part of Filmfare is something else. It is usually said that if are named or mentioned in Filmfare, you are on the top of the world.
The Filmfare award function we first arrived back in 1954. The Filmfare award function is recognized for its sheet star gathering as well as long-standing collaboration with Bollywood.
Meanwhile, the hosts of Filmfare award funaction are often quirky, cheeky and fun! They entertain the viewers with their mad antics.
The world wide magazine take healthy billet at their age group as well as nominees thus keeping everyone glued to their seats.
Earlier, it was Bollywood Badshah Shah Rukh and Saif Ali Khan, who got the ball rolling. After that, the job was taken over by the younger generation like Ranbir Kapoor and Imran Khan.
Filmfare will happen on 29th of January at the Film City in 2012 for which Shah Rukh Khan and Ranbir Kapoor have been zeroed in as hosts.
While talking to media, an official from the Filmfare magazine said, "Yes Ranbir and Shah Rukh will be hosting Filmfare this year. The script etc hasn't been finalized as yet."
It seems that Bollywood actor Imran Khan was also approached for the same but since he may be in New York on 29th, he let the offer pass.
Tagged as: Bollywood, Entertainment, Featured, Filmfare 2012, Filmfare Awards, Hosts, Imran Khan, New York, NTN, Ranbir Kapoor, Shah Rukh Khan

Published by Himmat Mehra in: Bollywood Entertainment
If you like this blog please take a second from your precious time and subscribe to my rss feed!