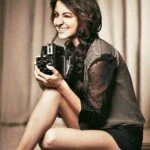 The top five Bollyowood actress Kareena Kapoor, Katrina Kaif, Sonam Kapoor, Anushka Sharma and Vidya Balan are in relationship, but they do not want to make it public.
Let's have a look at their life, to know about their relationships.
Kareena Kapoor
It is known to all the Kareena Kapoor and Saif Ali Khan are set to tie knot in October, but when asked to the actress about the exact date, Bebo said, "Where's the need to keep harping on our wedding date? I'm not hiding anything. Saif and I have been in a relationship since 2009. And we would ideally like the media to restrict their questions to our careers."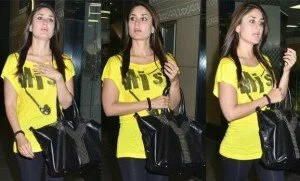 Katrina Kaif
Reports have said that London-born actress is currently seeing Ranbir Kapoor. The actor also accepted that she is 'the one' for him. A source said that Ranbir Kapoor is very serious about Katrina Kaif.
Viday Balan
The Dirty Picture actress Vidya Balan was seen with Siddharth Roy Kapur many times during past one year. Cameras caught them in Goa, then in Australia and then in London. Though, the couple is cleverly replying the media questions all the time. During the press meet of Ek Main Aur Ekk Tu, filmmaker Karan Johar congratulated Siddharth Roy Kapur for the success of Vidya's The Dirty Picture.
Anushka Sharma
Now, this is quite interesting, actress Anushka Sharma was seen many times with Ranveer Singh. In spite of linking of Ranveer Singh and Sonakshi Sinha and then Anushka Sharma with Shahid Kapoor/Ranbir Kapoor, the fact remains that Anushka and Ranveer are in strong relationship.
Sonam Kapoor
It is said in media that the upcoming actress is keeping her relationship secret with I Hate Luv Storys director Punit Malhotra. However, no one from the two is ready to speak on this with media.