As the tension is growing on the selection of the PM candidate in the BJP, supporting party Shiromani Akali Dal (Badal) said it will offer "unconditional" support to anyone BJP chooses.
For a week or so, there have been ups and downs in the BJP over the names of Gujarat Chief Minister Narendra Modi and senior BJP leader Sushma Swaraj for the PM candidate post.
However, when asked to SAD President Sukhbir Singh Badal about Mr Modi's projection as Prime Ministerial candidate for 2014 Lok Sabha elections. He said, "We do not want to put forward our views. We are a small party. So, being a small party, we are very clear. Whoever BJP and NDA decides, we will support them unconditionally."
Moreover, senior BJP leaders like Yashwant Sinha and Ram Jethmalani is backing up the name of Narendra Modi for the PM candidate post in the upcoming elections.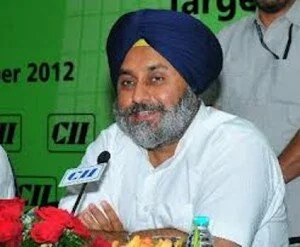 While, the NDA ally Shiv Sena is putting their weight on Sushma Swaraj's name for the same post.
Further, the NDA allies JD(U) has strong doubts over the name of Narendra Modi's name for the PM post.
Just few days back, senior BJP leader Yashwant Sinha said that if the BJP party will announce Gujarat Chief Minister Narendra Modi as the PM candidate for the 2014 elections that the party will get more support from the people of the country.
Thereafter, and party Rajya Sabha MP Ram Jethmalani saying that Mr Modi was the "best" candidate and that he is "impeccably secular".
Though, the newly elected BJP president Rajnath Singh refused to give any statement on this and the final decision will be taken by the party's Parliamentary Board.