Indian largest lender bank, State Bank of India has cut its key lending rate by 5 basis points, passing on RBI's recent monetary cut off key rates to customers, for monetary easing with economic growth.
SBI's base rate or lending rate now stands at 9.7% from9.75%, will result a gain to all categories of borrowers including retail or corporators.
The revised rates would be in effect from Monday, 4 Feb, R. Venkatachalam, deputy managing director at SBI said while talking to media.
Source said that bank's official said the old benchmark prime lending rate would also slash by a similar 5bps, while not cut off on deposit rates.
The Reserve Bank of India has cut a key repo rates and CRR by 25 bps each on Tuesday to boost economy growth.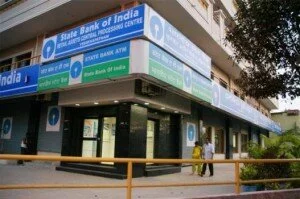 SBI's move to cut rates will encourage other banks to cut base rates as other bankers include IDBI Bank, HDFC Bank and Federal Bank has acted quickly with cut in rates.
ICICI, India's second largest bank, reported to follow the suit with cut its lending rate to benefit the customers.
SBI's decision came after a meeting with the Asset liability committee, reports said, adding that other leading banks Punjab National bank, Bank of India, bank of Baroda, Central Bank Of India and Union Bank Of India will meet with ALCOs on Thursday to take decision on suit.