The Defence Minister of the country AK Antony has replied to Pakistan's statement which said that Indian soldiers were involved in the beheading of Pakistani soldiers in the past.
The Defence Minister called such reports, 'totally baseless'. And said, "A series of reports coming on Kargil also show that even though at the moment after the second round of talks at the DGMO level, situation at the LOC is better but we can't lower our guards, we have to be vigilant 24/7."
Earlier, a daily newspaper The Hindu had said that the Pakistan had complained to the UN Military Observor Group that India had beheaded 12 of its soldiers in cross-border attacks since 1998.
However, Pakistan claimed such reports after the growing tension between the two nations over the killing of two Indian soldiers at the Line of Control [LoC] in the Poonch Sector of Jammu & Kashmir earlier this month.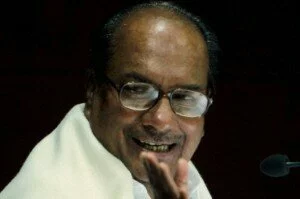 Though, Pakistan had denied his role in the killing of any Indian soldiers.
It is said in reports on Wednesday that who carried this act of killing Indian soldiers Lance Naik Hemraj and Lance Naik Sudhakar Singh was basically planned by ISI and Pakistan army and operational with the full support of Lashkar-e-Toiba (LeT) and Jaish-e-Mohammed (JeM).
Reports said, the RAW, Intelligence Bureau and other Military Intelligence agencies had confirmed the operation lead by ISI.
It is said that the operation was led under the leadership of terrorist Subedar Jabbar Khan and it was carried out from PoK's Pakistan Army's unit based in Tattapani.
Further, it is said that the terrorist who beheaded Lance Naik Hemraj was LeT operative Anwar Khan.