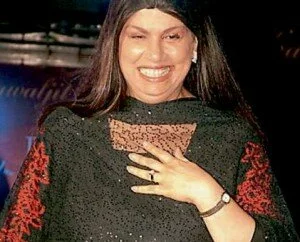 According to the Bollywood news, the first wife of Bollywood film producer Boney Kapoor, Mona Kapoor, died today in Mumbai. She was suffering from cancer.
Mona Kapoor, 48-year-old, was the CEO of Future Studios, an indoor shooting studio situated in Mumbai city. She had been fighting with cancer and was admitted to the Hinduja Hospital in Mumbai two weeks ago.
She was known in the industry for her loved, warmth, tenacity and sense of humour.
Meanwhile, her last tweet on the social networking site Twitter showed her spirit, "once more any1 asks hw I am I wl block them. U all knw I am in hosp n battlng stagr 3 multiple organs cancer. Kindly pray fr me. Thts all." This tweet was on March 16.
Though, she once against posted on her wall, but that was the link for the promotion of her son's, Arjun Kapoor, debut film.
On March 15, she posted a tweet replying to Shabana Azmi, where she said:" not v good my dearest..wil heal soon..u r too kind! how's the shoot progress??"
Mona and Boney Kapoor's son Arjun Kapoor, who is all set to make his first appearance in Bollywood with Ishaqzaade, produced by Yash Raj films and directed by Habib Faisal, the National Award winning director of Do Dooni Chaar.
The film is scheduled to go on-air May 2012. Arjun Kapoor also has a sister, Anshula Kapoor.
However, Mona Kapoor and Boney Kapoor separated after being together for a long time and Boney married actress Sridevi in 1996.
Bollywood has been posting tweets in memory of Mona Kapoor. In addition to this, Shekhar Kapur posted, "Will always remember Mona Kapoor for her kindness and gentleness. Known her since she first met Boney Kapoor."
Producer Karan Johar, "Mona kapoor was one of the most gracious,dignified and loving human beings i knew…she felt only positivity for one and all…RIP ma'm…"
In the meantime, Mona Kapoor'ss funeral will be held tomorrow morning, said actress Sonam Kapoor, Boney Kapoor's niece.